In this article, we've collected five great services for all use cases. From free URL shortening services to premium business-centric plans, you'll find a great option on this list.
What is a URL shortener?
A URL shortener is an online tool that takes a long and heavy URL and provides a shortened URL that sends the user to the exact same location. Some URL shorteners can also help you track and manipulate these links, with features like click analysis, UTM parameter support, and retargeting.
URL shorteners help you make URLs shorter and more attractive, as well as benefit from these tracking and redirection features. In a previous article, we also answered the basic question: "what is a URL".
Top 5 Best FREE URL Shortener in 2022 | URL Shortener | top 5 best url shortener websites
Five Best URL Shortener services
Here are my five favorite URL shorteners, in no particular order. These are among the most popular URL shorteners and offer features like stats, tracking, and integration with some of the most widely used Twitter dashboards.
Bitly is the world's leading link management platform, offering tools, data, and analytics that enable companies to take ownership of their customer experiences. Bitly turns links, which are already simple and ubiquitous, into powerful and versatile assets. Bitlinks strengthen brand integrity, cross-channels, devices, and walled gardens, and collect useful information along the way.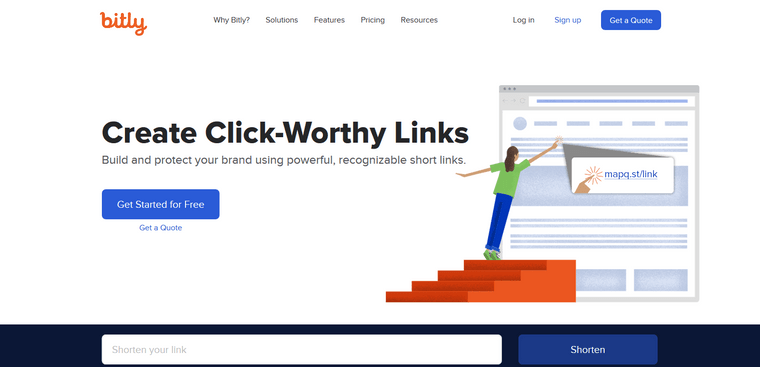 Characteristics
Connect custom domain
Analysis panel
Audience intelligence
Custom url
Integration with Zapier and TweetDeck
Fully responsive
Hosted in the cloud
URL retargeting
Price
Bitly offers its basic service for free. After that, premium plans with a custom domain and more features cost $ 35 per month with monthly billing or $ 29 per month with annual billing.
TinyURL is the best URL shortening solution for anonymous use. You can customize the string that appears in your shortened URL.
For example, you can create https://tinyurl.com/tiblog, instead of something random like https://tinyurl.com/y3xvrfpg.
TinyURL is completely anonymous, no need to register an account. However, the downside is that it does not offer analytics or other advanced features.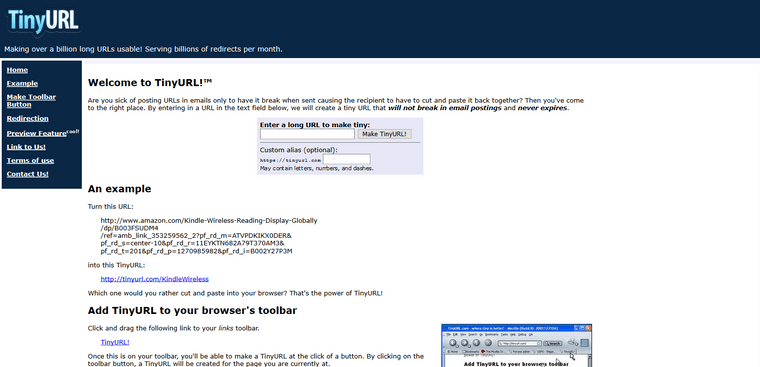 Characteristics
Quick redirect
Option to customize shortened url
Anonymous use
Easy to use
Price
TinyURL is 100% free.
This is the official HootSuite URL Shortener, which can be used as a standalone shortener on the web, or when connected to the HootSuite dashboard on the web or on a mobile device.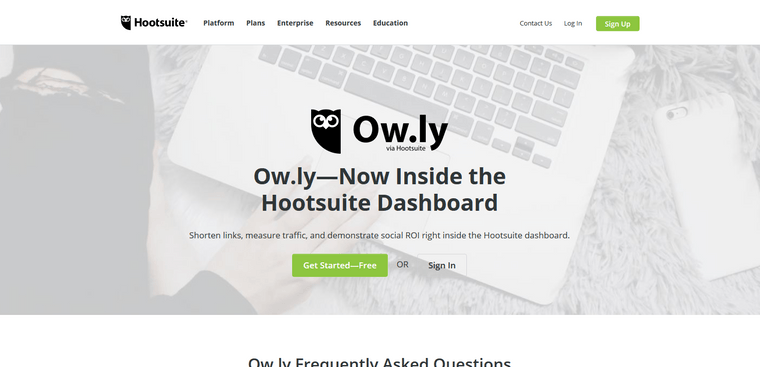 Characteristics
URL performance metrics
Retargeting link
Short traceable links
Mobile platform support
Range tracking
Demonstrate a social return on investment.
Price
Ow.ly is included in Hootsuite's free and premium plans. So even though you need to create a Hootsuite account to use it, you don't need to pay.
Rebrandly is the industry's leading link management platform for tagging, tracking, and sharing short URLs using custom domain names. Thousands of well-known brands and influencers such as Lamborghini, Harvard, Dell, Accenture, Oracle, Tesla, United Nations, Axa, SAP are embracing our brand links as the best alternative to generic short URLs. For advanced users and custom projects, Rebrandly is the most advanced and scalable link management platform on the market.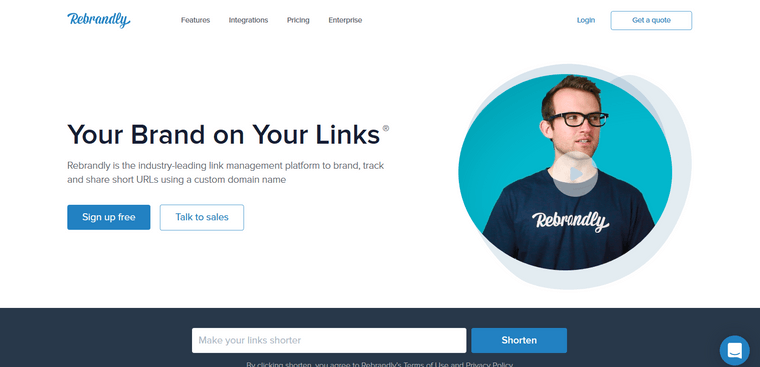 Characteristics
Mass link creation
UTM parameters
API access
Over 100 app integrations
Emojis in short links
GDPR compliant
Fast autoscaling servers
Private Reports
Custom reports
Track clicks
Price
Rebrandly offers a limited free plan that supports 500 links and 5,000 clicks per month. After that, there are several paid plans:
Entrance – $ 29
Pro – $ 69
Bonus – $ 499
Company: Talk to sales
T2M URL Shortener is an all-in-one link management platform. The best custom URL shortener with brand domain and API. Custom short links with QR codes, advanced analytics and reports. Dedicated instance option for agencies.
The paid plan will be able to create the most advanced URL such as a password protected URL and a custom URL. It is a perfect option for online businesses that want short and flexible URLs.
Characteristics
No anti-spam policy
Custom short urls
Large-scale analysis
One-click domain mapping
Bulk URL creation
Unlimited API
URL without expiration
Dedicated body
Automatically generated QR code
CSV import
Price
If you only want to use the basic T2M service, T2M offers a basic level for $ 5 free one time. The $ 5 is for verification only and to reduce spam; there is no ongoing fee.
After that, there are four plans in progress, which use monthly or yearly billing:
Standard – $ 9.99 per month
Pro – $ 29.99 per month
Premium – $ 89.99 per month
Dedicated: Talk to Sales

You will also get three months free if you pay annually.
Conclusion
Using a URL shortening service can help you create cleaner, more user-friendly URLs, as well as track and analyze how those URLs work.
Have questions on how to choose the best URL shortening service for your website? Let us know in the comments!